Bio
graphy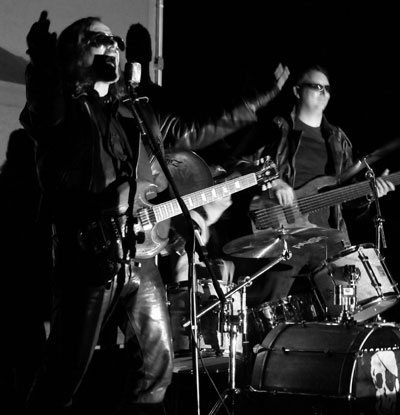 2Wings
Bio
Skupinu 2Wings (W2) založil skladatel, kytarista a zpěvák Dan Šustr známý jako vůdčí osobnost jedné z nejznámějších a nejúspěšnějších skupin 90. let Tichá dohoda (též autor či většinový spoluautor všech vydaných CD Tiché dohody včetně hitů Cizí pohled, Má duše se vznáší, Kotva a Kříž, Marioneta, Tulák po hvězdách, Saint-Tropez, Kde spí andělé a Večírek Osamělých srdcí, z nichž mnohé z nich se hrají dodnes).
Po nedobrovolné šestileté odmlce způsobené tlakem velkých firem na realizaci sólové kariéry zpěvačky skupiny, přichází s novou, neztenčenou energií bez "podpůrných prostředků" stále fascinován řinčivým zvukem elektrické kytary někde mezi klasickým britským soundem a neilyoungovským pragrungeovým zvukem, výraznými sloganovitými melodiemi a hutným rytmickým spodkem tepajícího rokenrolu bez "knedlíkových" konotací.
Skupinu v klasickém trojčlenném obsazení inspirovaným vintage rockem 70.-90. let (od Cream přes Experience, Jam, Police až po Motorhead a Nirvanu) dále tvoří Michal Sherry Šerák (Tichá dohoda, Darryl Green) a na postu bubeníka nahradil Mikoláše Nopa (100 Zvířat, Bůhví) od počátku roku 2008 Wendy Šváb (Tichá dohoda, Excelence). V současné době se tedy v 2Wings sešli 3 členové poslední sestavy Tiché dohody.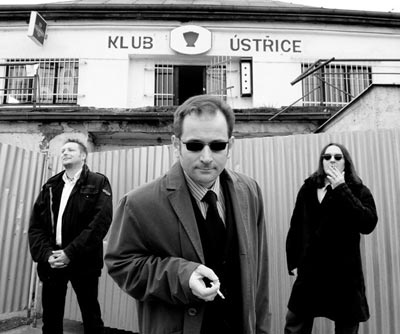 A dissident, broadly defined, is a person who actively opposes an established opinion, policy, or structure. The term is most often used to refer to political dissidents, usually against authoritarian regimes or established constitutional order (although there are rare uses of the phrase philosophical dissident). Political dissidents use non-violent means of political dissident, including voicing criticism of the government or dominating ideology, or protesting individual actions by the authorities.(Source: Wikipedia)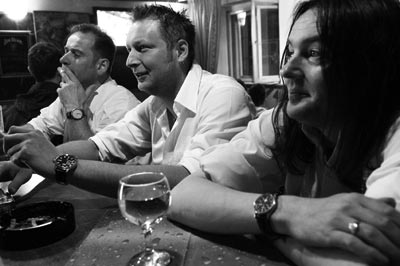 2 Wings
are
Dan Šustr – lead vocal, guitars
Michal "Sherry" Šerák – bass, back vocal
Wendy Šváb – drums, backing voc.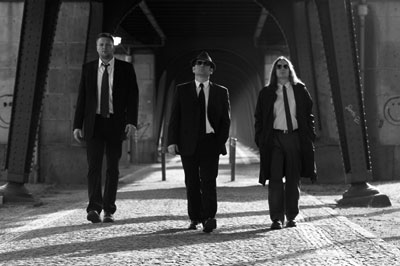 2 Wings
were
Dan Šustr – lead vocal, guitars
Michal "Sherry" Šerák – bass, back vocal
Mikoláš Nop – drums, back vocal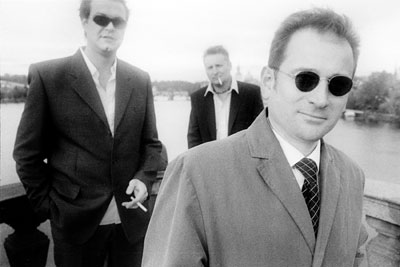 Dan Šustr
Czech Pop Dissident
2 Wings (2W) were founded in 2006 by a well known Czech songwriter and producer Dan Šustr. He had already had a huge success in the nineties with his sensational pop-rock band Tichá dohoda (1990-1999). Their stubborness, independent freeminded attitudes and opinions on sex and drugs and rock´n´ roll labelled the band "difficult" for a Czech "pop establishment" in the late nineties. Despite their eight local hits, several local "Grammy" nominations, creation of their own style called "Underpop (2nd album "Underpop" released 1992)" and the first Czech unplugged record ever ("UnplugGag" 1994) the band didn´t seem to fit in the marketing plans of majors and the last "official album" was released by Sony Music in 1998 (Válcovna vkusu s.r.o. – Public Image Mill Plant ltd.).
After eight years of silence the rock´n´roll monster has woken up....
...and it´s back with full energy and loud mission of 2 Wings!