News
14.11. Nové video na YouTube ke coververzi písně Have a Cigar z alba Overseas Pilots/New video for the song Have a Cigar on our YouTube profile.
3.11. Dnes/Today 2Wings live on Czech radio Olomouc! Ro(c)kle Live session.
1.11. New CD "LIVE BLUES ALIVE" OUT NOW!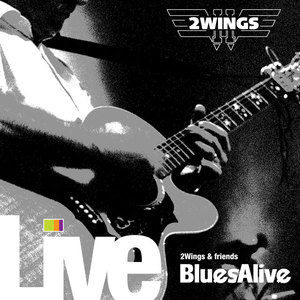 1.10. Nové video/New video "Out of my Head" live from Trutnov Open Air 2010 in section Video.
19.9. Pracujeme na novém CD záznamu z loňského vystoupení na Blues Alive s exkluzivními hosty - Honzou Ponocným, Ondřejem Konrádem a Blankou. Víc informací v sekci Discography. CD vyjde 1. listopadu/ We´re working on new live album from Blues Alive festival 2009 where we did our set with special guest stars H. Ponocný, O. Konrád and Blanka. More info in section Discography. Release date November 1st.
26.8. Podporujeme moderní umění/We support modern art! 2Wings live - unplugged - Vernisáž v Galerii Felixe Jeneweina města Kutné Hory 2. 9. 2010 / Opening for the exhibition of modern art at Gallery Felix Jenewein of Kutná Hora.
16.8. NEW DIY Video for the song "Rockabilly Queen" in the section Video.
29.7. Nově přidány fotografie z festivalu Mezi ploty a Votvírák 2010/New photos in section Photogallery added.
28.7. New video - live "Offerings to the God of Speed" (acoustic version) featuring Honza Ponocný & Ondřej Konrád.
12.7. Odehrány festivaly Mezi ploty a Votvírák 2010. Nyní prázdninová pauza znovu se objevíme 21. srpna v Trutnově!