News
6.8. Recenze alba Overseas Pilots na Musicserveru. Skvělý! Čtěte tady: http://musicserver.cz/clanek/19446/2-Wings-Overseas-Pilots/
29.7. Blog: NEW photos. Festival Benátská Noc 2007.
24.7. NEW: pictures from Rock for People 2007 in the section Photogallery added.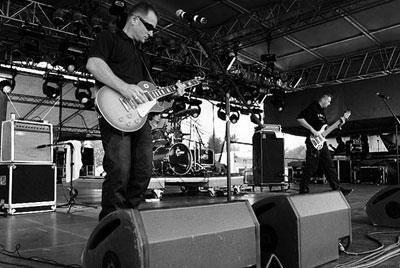 23.7. Check our NEW link at MySpace: http://www.myspace.com/popdissident
18.7. 3x NEW MP3 Samples. The Rainmaker + 2 bonus Tracks: Cold Turkey + The Rainmaker (Live from XT3). Section Download.
13.7. Blog NEWS! - fotky z Rock for People 2 a z Masters of Rock.
11.7. SUPER!!! Takže nakonec po všech zmatcích a změnách termínů platí Benátská Noc na Malé Skále 28.7.2007! Uf! Upozornění na 3 superfotky W2 z RfP od Jirky H. na http://www.jirkku.com/Rock_for_People07/RFP2007_3.html
9.7. První vystoupení 2Wings na RfP je úspěšně za námi - Uf! :-) V blogu najdete zatím moje soukromé fotky a nějaké postřehy a komentáře. Fotogalerii od Karla Šustera z našeho vystopupení v HK dodáme příští týden.
3.7. Tak už se nám blíží Rock for People a Masters of Rock! Zítra (středa 4.7.) mezi 11:00 do 12:00 budu mít rozhovor na R1, 5.7. od 23:00 na ČRO v Nočním proudu. Jinak koukněte sem: http://unsignedrockzone.podomatic.com/ Episode 14
25.6. A je to tady! CD Overseas Pilots je venku! Pokud máte zájem, tak jděte do e-shopu. Here we go! CD Overseas Pilots out now! Are you interested in it? Go to e-shop.